Membre
Posts: 45
Joined: 05.05.11
What about this idea? A extra field on the jam for supported lyrics, make this sense?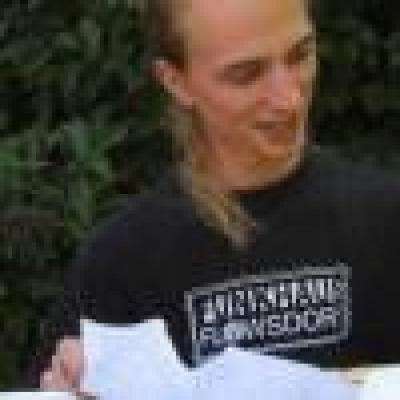 Super Administrateur
Posts: 2564
Joined: 30.12.10
hey scriptura,thanks for the input!

I think this is a really good idea!

My spontaneous thoughts are:
We need to keep the upload formular as easy as possible, not too many mandatory fields, I dont want people to need a doctors degree to be able to upload a jam, so simplicity is really important.
I did add the three fields "Title" - which is displayed on the front page and in search results,
the sounds like (or inspired by...) Tag-field, which is not displayed but was meant to serve for better search results in a future updated loopsearch page - this is not used very often right now, or the data written into this field is not really something people would enter to search for, but I'm still waiting to get more insight on how people use it - maybe the explanation how to use it is worth a redo, too.
Third, theres the long textdescription field - that would be the place to post lyrics into most simple. Right now, theres no way to display this data, but that can be added - I guess it would be best, if the lyrics/description would be shown instead of the comments field after clicking on a link.
Now, I have trouble finding a good spot for more links to more features, thats problem number one, secondly, I think it would be good if the upload formular changed more, depending on which instrument you choose to add - so the description field would be titled "lyrics" when you upload vocals, and the option to offer tabs would not be shown at all in this case.
Drummers wont need tabs or lyrics, so maybe they should be offered a field to write something about the structure of the drumtrack and so on... that would be a really good improvement in my opinion.

I have to add that working on the upload dialogue is a very sensible part, for all entered data needs to be stored from step to step, while the final database entry is made after the upload has been successful (otherwise, the database would be full of half-baked upload attempts quite soon), so I really need time to work on this.
The code is quite more complex than other pages, so I have to see I can do it in one attempt, it really is very difficult to leave a coding project for a few days and then try to get into it again, so i always try to do changes in a rush ending in a new and working page...
Bottom line: I'll wait for some more feedback on the issue and a weekend without any interruptions, then I'll give this a try.
Too many kinky features is something I need to avoid, so please let me know when you think something is only complicating things....

thanks for all input, as always,

Dick
wikiloops online jamsessions are brought to you with friendly
support
by:
carlottis
"Para mi significa, la revelacion de que puedo "hablar" con musicos de todo el mundo en este idioma que todos conocemos LA MUSICA!!! "