Faire de la musique. ensemble.
wikiloops.com vous permet de jammer avec d'autres musiciens du monde entier.

Nous partageons gratuitement nos pistes enregistrées à la maison, et chacun est invité à jouer dessus et à rejoindre la jam en ligne en postant un remix.
wikiloops offre un moteur de recherche permettant de trouver facilement dans une collection toujours plus importante, le genre ou la formation dans laquelle vous voulez jouer.

Et pour tout ceux qui aiment juste la bonne musique - découvrez de belles collaborations en écoutant nos playlistes!


Derniers posts du forum :
Adding some new hardware and a new DAW
De cmdr_chill sur Mai 14 2021 11:46:45

Dressing up in the Blues
De GBD sur Mai 10 2021 09:15:35

Wikiloops Radio And Catalog
De Wade sur Mai 10 2021 01:53:40
Album Wikiloops du jour :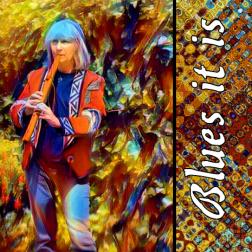 Here it is my first Blues album a style I learn to appriciate listening to blues jams on Wikiloops Always a sound to shake off what's went wrong that day When I say blues Frenzie is one of the musicians I love to join...