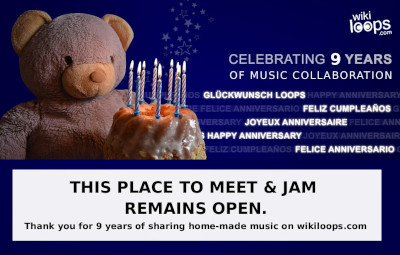 Faire de la musique. ensemble.
wikiloops.com vous permet de jammer avec d'autres musiciens du monde entier.

Nous partageons gratuitement nos pistes enregistrées à la maison, et chacun est invité à jouer dessus et à rejoindre la jam en ligne en postant un remix.
wikiloops offre un moteur de recherche permettant de trouver facilement dans une collection toujours plus importante, le genre ou la formation dans laquelle vous voulez jouer.

Et pour tout ceux qui aiment juste la bonne musique - découvrez de belles collaborations en écoutant nos playlistes!


Derniers posts du forum :

What are you listening to?
De CI Section sur Mars 06 2021 18:18:11

Wanting to do an album
De michaelross sur Mars 06 2021 15:39:57

Are midi to usb converter cables good for input to PC sequencer software?
De mdn sur Mars 05 2021 16:17:19
Album Wikiloops du jour :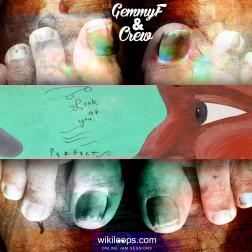 Some songs with wikiloopers playing, and singing and joining in for a fun time!